Delilah Baby Pink Necklace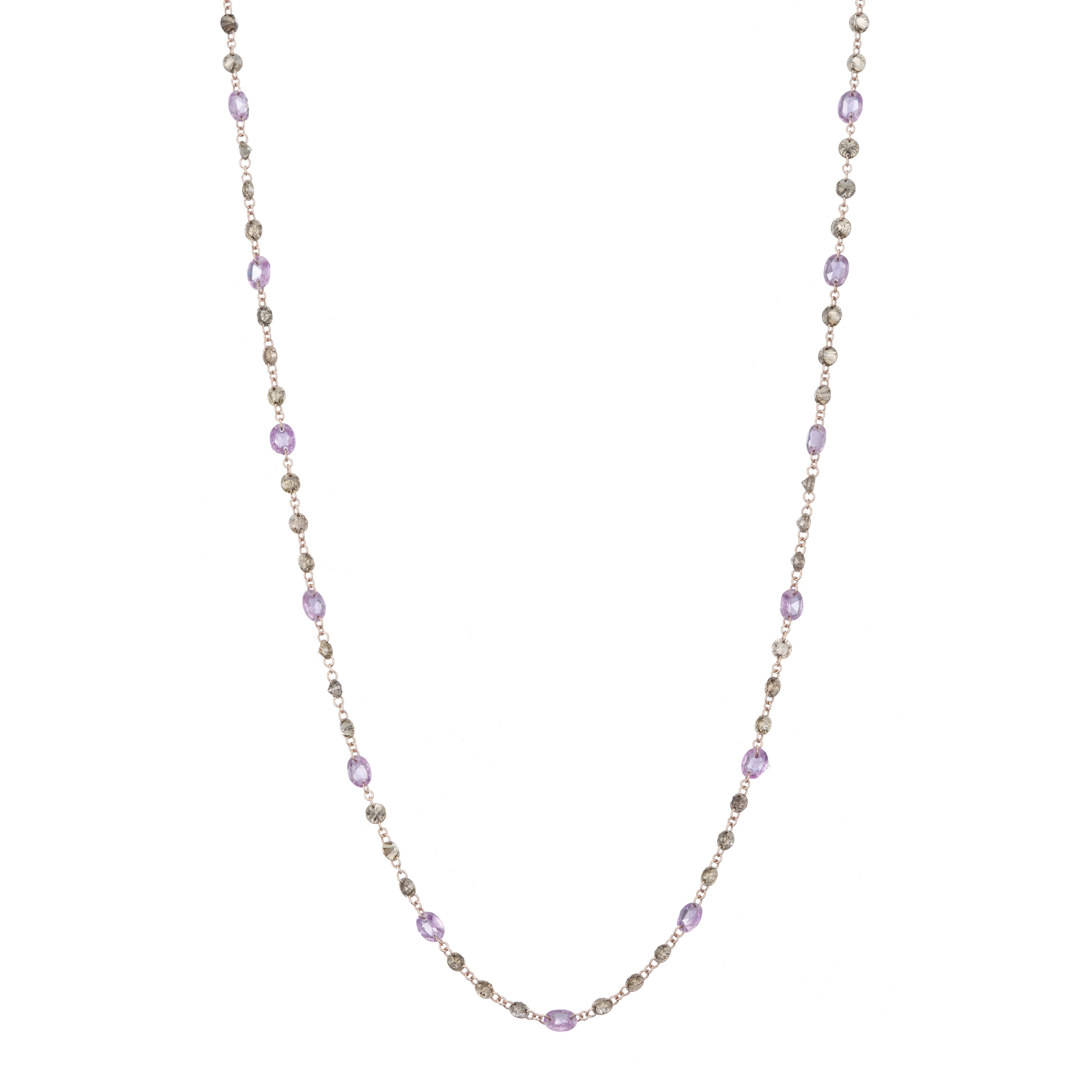 $5,740.00
A spin off the Pink Delilah necklace - the 18k rose gold baby version has a more delicate appeal with diamonds and pink sapphires throughout the necklace.
Total diamond weight: 7.95 ctw
Pink sapphires: 6.94 ctw
Please note that some products are made to order. In some cases please allow 3-6 weeks for shipping. Thank you!