Olivia Slice Earrings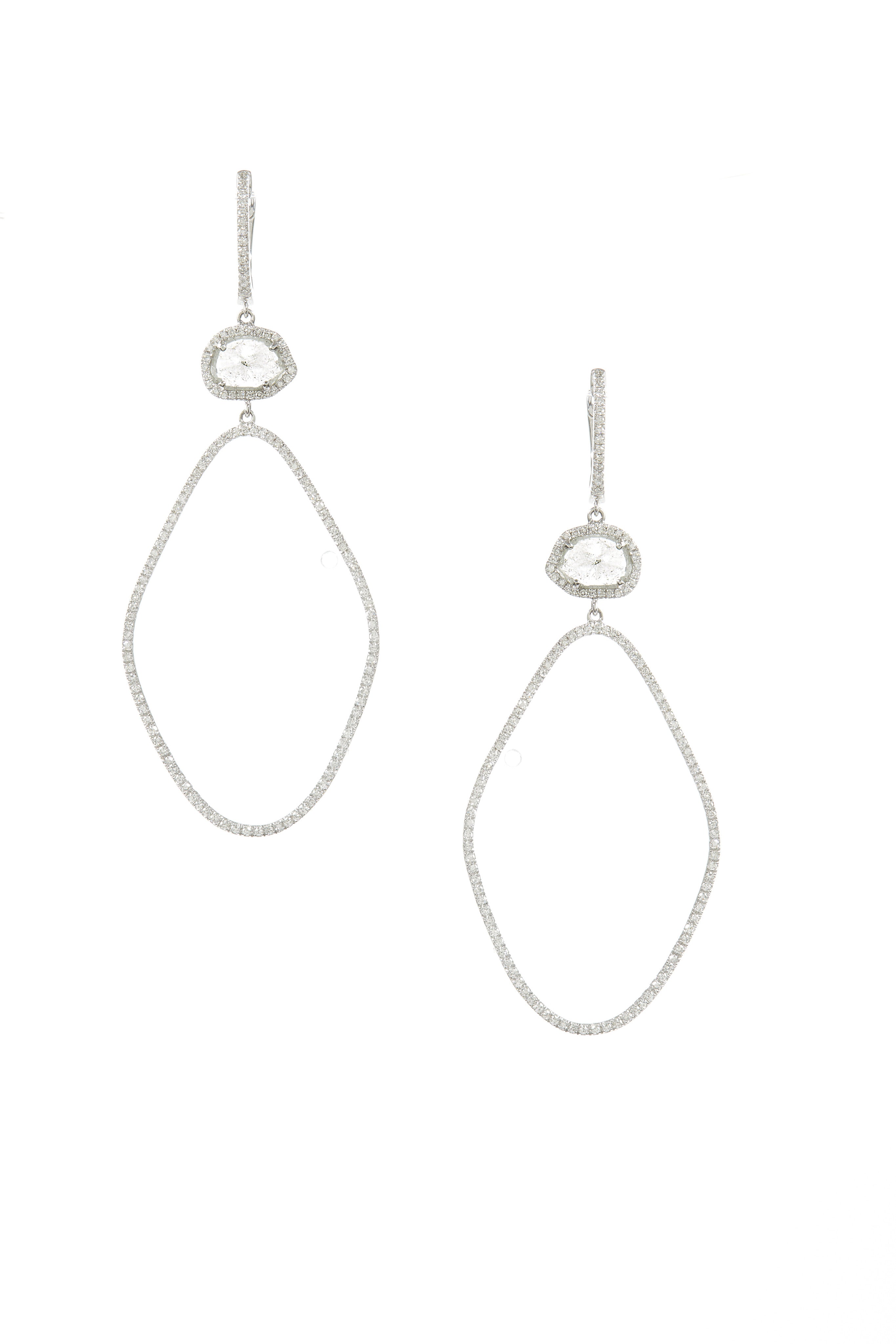 $3,990.00
These statement earrings feature a slice diamond drop with a pave halo and organic pave silhouette drop set in 14k white gold.
Available in 14k white gold and rose gold with white diamonds
Total Diamond Weight 1.12ctw
Please note that some products are made to order. In some cases please allow 3-6 weeks for shipping. Thank you!